4108E-S
The 4108E-S is a Wi-Fi HaLow module designed based on the IEEE 802.11ah standard. It supports data rates of up to 32.5 Mbps and operates in the Sub 1GHz license-free frequency band.
consultation
Features
Supports the 902~928MHz frequency band.
Operating at a rate of 32.5Mbps.
Provides channel width options of 1/2/4/8 MHz.
Supports MCS 0-7 and MCS 10.
Modulation options include BPSK, QPSK, 16-QAM, and 64-QAM.
Applications
OTT/IPTV/DVB/STB、Tablet PC、Laptop、Smart TV、IPC/NCR、Industrial Controllers 、DVR、Doorbell、Projector、AR/VR、Printer/POS Terminal、Electronic Scale、Drone、Robot、HDMI Transmitter、Smart Gateway、Education、Toys and other Consumer Electronics
Block Diagram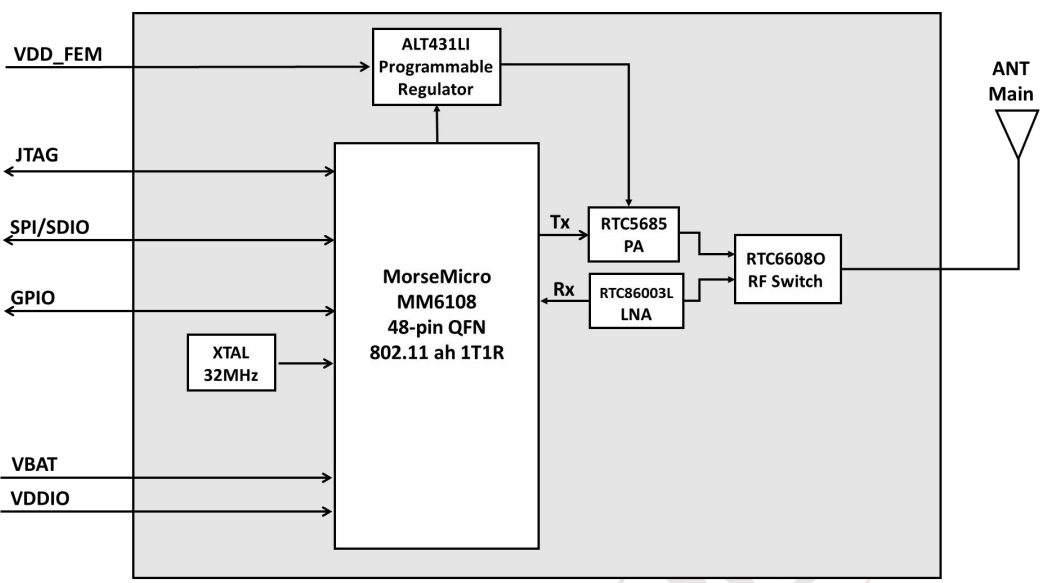 Parameters
| | | | |
| --- | --- | --- | --- |
| Model No | 4108E-S | Main Chipset | Morse Micro MM6108 (48-pin QFN) |
| Interface | SDIO | WiFi Standard | 802.11ah |
| Data Rate | 32.5Mbps | Certification | RoHS,REACH |
| RF Antenna | External Antenna | OS Supported | Linux/Android/Windows |
| Operating Frequency | Sub-1GHz | Operating Voltage | 3.3V |
| Demension | 13.0 * 13.0 * 2.1 mm | RF Chain | 1T1R |
| Operating Temperature | -40°C to 85°C | Storage Temperature | -40°C to 90°C |
Demensions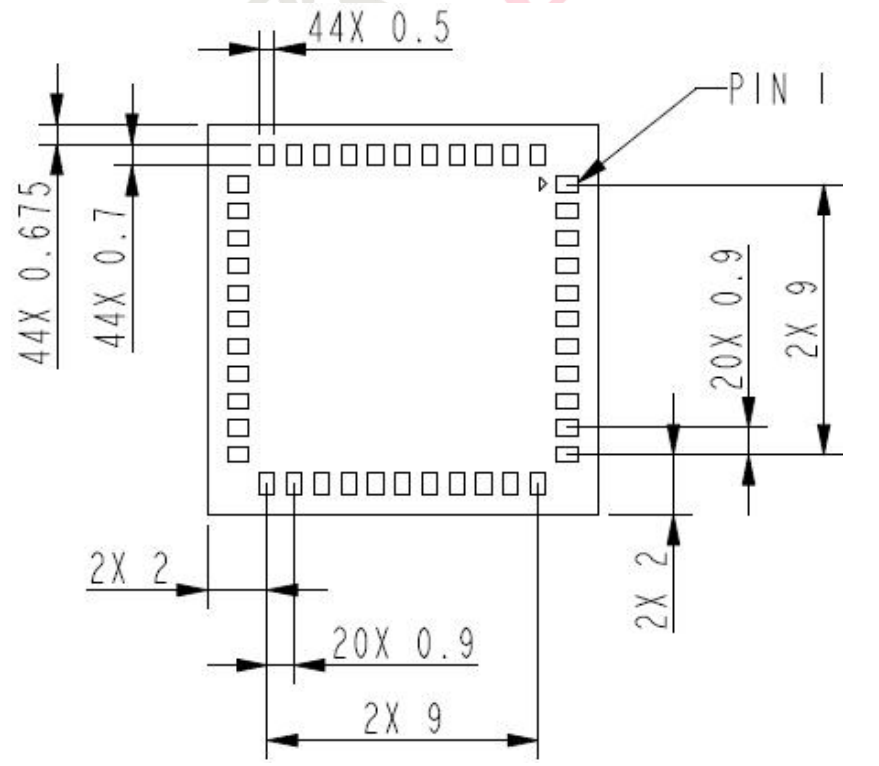 Download
Please download the specification from