What are the advantages of WiFi 6E
---
---
At present, WiFi has officially entered the WiFi 6 era. With more and more intelligent devices' application, WiFi 6 based on 2.4GHz and 5GHz frequency band has also become a hot term in the field of wireless transmission. However, with the rapid development of technology, WiFi 6e has also been officially released. Compared with WiFi 6, the progress is also a great leap forward.
▶ What is WiFi 6?
When it comes to 6,For wifi1, 2, 3... peope may not be particularly clear. In 2018, the WiFi alliance decided to directly call the new generation of WiFi technology 802.11ax WiFi 6, so it replaced the previous one.
Make a simple list:
802.11b — WiFi 1 (1999)
802.11a — WiFi 2 (1999)
802.11g —WiFi 3 (2003)
802.11n — WiFi 4 (2009)
802.11ac —WiFi 5 (2014)
▶ Transmission speed of WiFi 6
Here we mainly talk about its theoretical speed:
2.4Gbps(4x4 MIMO@80MHz)
4.8Gbps(8x8 MIMO@80MHz)
4.8Gbps(4x4 MIMO@160MHz)
9.6Gbps(8x8 MIMO@160MHz)
According to the theoretical speed of WiFi 6 above, let's take a look at 5g; The 5g uplink peak transmission rate is 10Gbit / s and the downlink peak transmission rate is 20gbit / s. WiFi 6 has a peak rate of 600mbit / s for a single spatial stream with a bandwidth of 80MHz, and 9.6gbit/s for a bandwidth of 160MHz and 8 spatial streams. Generally speaking, the two can stand in the same echelon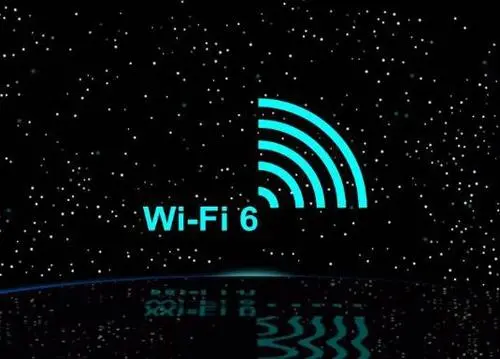 ▶ New technologies added to WiFi 6
MU-MIMO (faster than before)
OFDMA (access more devices at the same time)
TWT (lower power consumption and more power saving)
▶ What is WiFi 6E?
After finishing WiFi 6, let's talk about its enhanced version 6E. The main difference between the two is that 6GHz frequency band is added to the original frequency band of WiFi 6, which can work in three frequency bands of 2.4GHz, 5GHz and 6GHz at the same time. The 6GHz band range is 5925-7125mhz, including 7 160MHz channels, 14 80MHz channels, 29 40MHz channels and 60 20MHz channels, greatly increasing the wireless transmission capacity. At present, for mobile phones supporting WiFi 6E, the maximum wireless speed can reach 3.6Gbps, 1200mbps faster than 2400mbps of WiFi 6, and the delay is lower.
▶ Another increase in speed and low delay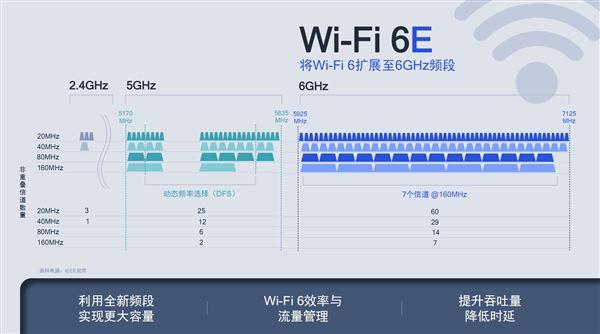 At present, according to Qualcomm's data, the maximum theoretical speed of WiFi 6E mobile phone chip is 3.6Gbps, and the maximum theoretical speed of router chip ranges from 5.4Gbps to 10.8Gbps. Moreover, the new scheme also has an ultra-low delay of less than 4 milliseconds. In a dense environment, the delay is reduced by more than 8 times. It has a lot of use space in mobile games, wireless VR and other industries. I believe that emerging applications based on WiFi 6E will come soon!
Ofeixin technology is committed to providing customers with WiFi connection solutions, and WiFi 6E products will be available soon. Customers are welcome to consult or log in to Ofeixin's official website to obtain more.
---
High,Speed,WIFI,6,,IEEE,802.11,a/b/g/n/ac/ax,2x2,MIMO