WiFi 6/6E—May be Necessary Metaverse In the Future
---
---
With the rapid development of the Internet of Things, the WiFi market continues to increase. According to IDC, global WiFi chip shipments will reach 4.9 billion units in 2022, accounting for more than 40% of the shipments of major mainstream interconnection solutions. It can be said that WiFi is One of the most important solutions among mainstream.
With the following significant advantages, WiFi 6 has rapidly penetrated the WiFi market.
1. Faster speed, support for more concurrent devices, lower latency, and lower power consumption
Under the WiFi 6 standard, a fleet departing at the same time can form a team of at least 26 adjacent vehicles. Each team can be sent to different customers. If a vehicle fails (disturbed), it willonly affect the team.
3. The interference coloring technology adopted by WiFi 6 can mark the neighbor network signal frames coming through the wall so that the user's router can ignore them. WiFi signals between neighbors can transmit data on the same channel at the same time without interfering with each other, reducing the interference rate by 30%.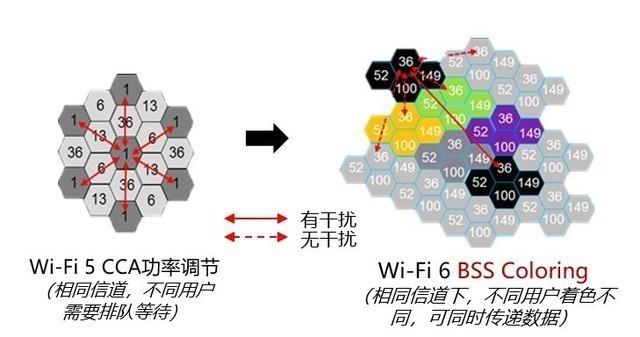 3. WiFi 6 negotiates the timing of WiFi wake-up with the terminal, and wakes up on demand, without power consumption during sleep periods.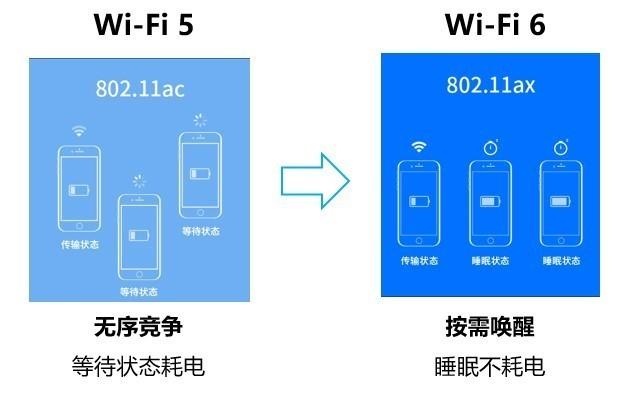 Therefore, many chip manufacturers believe that the penetration rate of WiFi 6 chips in the PC market will reach 30% this year, and the penetration rate in the router market will reach by 20%, which will further double next year. It is estimated that in 2023, chips supporting the WiFi 6 standard will account for 90% of the total WiFi chips, and the WiFi 6 chip market will be 24 billion yuan. At the same time, many module manufacturers have recently launched WiFi 6 and WiFi 6E modules.
As a company dedicated to providing customers with complete IOT solutions, Shenzhen Ofeixin Technology Co., Ltd. has also actively responded to the rapid changes in the market and launched the corresponding Wi-Fi 6(Q2064PM1) and Wi-Fi 6E modules(Q2066PM1), the design of Q2064PM1 and Q2066PM1 is based on Qualcomm's QCA206x chip.Wi-Fi 6 modules Based on Q2064PM1, M.2 interface, complies to IEEE802.11 a/b/g/n/ac/ax standard, supports DBS (2.4G and 5.8G), the transmission rate can reach 1.8Gbps. The Wi-Fi 6E module is based on the Q2066PM1, M.2 interface and conforms to the IEEE802.11 a/b/g/n/ac/ax standard. It not only supports 2.4G and 5.8G, but also 6G, and supports DBS (2.4 G+5.8G or 2.4G+6G), the transmission rate can reach up to 3Gbps. The main parameters of its products are as follows:
| | | |
| --- | --- | --- |
| | Wi-Fi 6 | Wi-Fi 6E |
| Model NO. | Q2064PM1 | Q2066PM1 |
| Interface | M.2 | M.2 |
| Bands | 2.4/5.8 | 2.4/5.8/6G |
| Wi-Fi BT Standard | a/b/g/n/ax+BT5.2 | a/b/g/n/ax+BT5.2 |
| Dual Band Simultaneous | 2.4+5.8 | 2.4+5.8 or 2.4+6 |
It is precisely because of the close integration of various internet devices and activities such as social interaction, entertainment, games, work, display, education, and trading that human life style has been greatly changed, and the term "metaverse" has gradually entered people's field of vision. This year, the concept of metaverse has exploded. Some observers believe that although metaverse is still in the stage from 0 to 1, the explosive power shown recently is similar to the cluster effect experienced by the Internet in 1995. The future development should not be underestimated. At present, many technology companies have begun to launch devices that support WiFi 6/6E.
Because the application of underlying technologies such as virtual reality, artificial intelligence, blockchain, big data, 5G communications, and wearable devices is becoming more and more mature, it is finally possible to create a "metaverse", and people are about to usher in an unpredictable future.
---
Wi,Fi,6/6E,QCA206x,Q2066PM1,Q2064PM1,6ghz,metaverse