The Future of Wireless Communication: WiFi HaLow's Low Power and Extended Range Revolution
---
---
WiFi HaLow, an innovative Wi-Fi protocol, is dedicated to addressing the ever-growing demands of the Internet of Things (IoT) while offering low power consumption and extended range coverage. Built upon the IEEE 802.11ah standard, WiFi HaLow provides IoT developers with a comprehensive wireless solution to meet their requirements for energy efficiency, extensive coverage, obstacle penetration, local IP support, user-friendliness, and advanced security.
Compared to traditional Wi-Fi, WiFi HaLow strengthens its performance by expanding the device's connectivity range and extending battery life. Additionally, it possesses the scalability, stability, and security required to adapt to IoT environments. Although there is no "one-size-fits-all" wireless protocol for all IoT scenarios, WiFi HaLow has become the preferred protocol for addressing IoT demands. It finds widespread applications in various use cases, including wireless sensors, actuators, security cameras, door locks, appliances, and thermostats, with the goal of enhancing user experiences, improving productivity, and reducing installation and operational costs.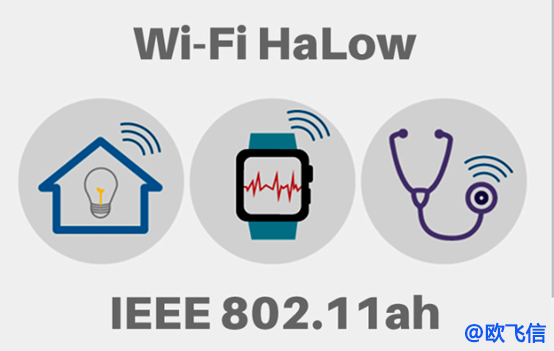 The advantages of WiFi HaLow over traditional Wi-Fi include:
Low Power Consumption: Utilizing a power-saving sleep mode, allowing IoT devices to operate for several years without frequent recharging or battery replacement.
Extended Range Coverage: Offering broader coverage, supporting a greater number of devices to connect to a single access point.
High Data Transfer Rates: Despite lower power consumption, WiFi HaLow is capable of handling large-scale data transfers, suitable for a variety of application scenarios.
Obstacle Penetration: Operating on narrow radio frequency channels below 1GHz, it excels at penetrating obstacles.
Spectrum Avoidance: Operating in the sub-GHz frequency range, WiFi HaLow avoids the spectrum congestion commonly found in the 2.4GHz frequency band, thereby enhancing connection quality.
In summary, WiFi HaLow represents a significant breakthrough in the field of IoT, providing a comprehensive solution to meet the rapidly growing demands of IoT. QOGRISYS will continue to drive innovation in WiFi HaLow technology, delivering outstanding products and solutions to contribute to the expanding needs of IoT and further the development of an interconnected world.
---